Welcome to the Year 6 Page
Producing lifelong learners in a safe and nurturing environment.
The Year 6 unit comprises of two classes of approximately 25-30 children, taught by Mrs. E. Strickland in class 6ES and Mrs. G. Winter in class 6GW. Currently the classes are supported by Mrs. T. Barrientos and Mrs. K. Scott.
In Year 6, the children cover a wealth of topics over the course of the year, which include:
Subject

Areas of study

English

Angel Boy, Skellig, Floodland, There's a Boy in the Girls' Bathroom, Macbeth, Goodnight Mr. Tom, Holes.

Topic

The Mayans, Water, The Vikings, WW2, Cockermouth (Local Study).

(Cross curricular links to Art/DT, Music and ICT)

Science

Healthy Bodies, Adaptation and Evolution, Classification of Animals, Electricity and Light.
(Please see the curriculum outline link for further subjects and areas of study).
Our Curriculum
In Year 6, we aim to offer the children a curriculum which appeals to a variety of interests and individual learning styles. Over the course of the year, we deliver exciting lessons which are both stimulating and engaging. We strive to enhance a wealth of skills thus creating life-long learners who are ready to take their next step in education. The photographs and accompanying captions (outlined below) show examples of the broad and balanced curriculum our Year 6 learners enjoy.
Year 6
All of our books (across the curriculum) contain lots of fantastic work produced by the children throughout the year.
Homework
Task

When given

Context

Reading

Daily

School reading book - other books from the home and the library - encouraging a wide choice and talking to the child about their reading and their understanding of what they are reading.

Children are asked to record their reading on their 'Reading Passport'.

Spellings

Daily

Spellings - a series of words to learn or a specific task relating to a spelling rule.

The child should be encouraged to look at each word carefully, say it, cover it up, write it from memory and then check it. This process is repeated several times. The words are then assessed in class.

Often the child will be asked to extend the spelling words, e.g. writing sentences and/or finding out their meaning in a dictionary, etc.

Times Tables

Weekly

Tables: 2x – 12x tables ought to be practised at home.

Fab 4

Daily

A series of mathematical questions relating to a variety of topics from the Year 6 Curriculum.

SPaG

Weekly

A 'SPaG Mat' designed for children to continuously revise key areas of SPaG.

Revision

(Year 6 only)

Other

Spring term and beginning of Summer term

Half-termly

Weekly comprehension and/or SPAG activities.

Test questions in addition to homework.

A task(s) relating to Science/Topic learning.
Meet the Year 6 Team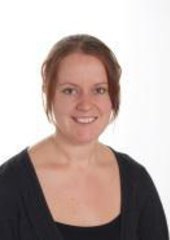 Mrs E Strickland
Year 6 Teacher
Key Stage 2 Leader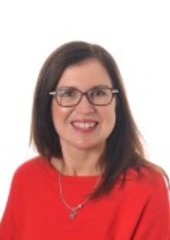 Mrs G Winter
Year 6 Teacher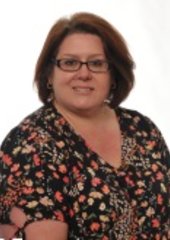 Mrs T Barrientos
Year 6 Support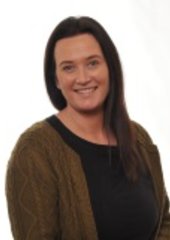 Mrs K Scott
Year 6 Support