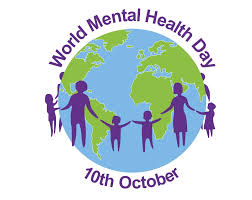 10 October 2020
At Fairfield Primary School, we focus on mental health and well-being every day of the year. Through our extensive and long-established pastoral care, we help to improve the well-being of all our pupils. Our highly experienced pastoral team deliver intervention ranging from highly effective one-to-one counselling/pastoral care to successful Nurture Group provision. We incorporate extra opportunities within the school day for children to express their feelings and discuss feelings and emotions that they may find tricky to understand.
It is also embedded within our PHSE lessons, within the classroom, where teachers explore situations and scenario to equip children with the resilience to cope with all aspects in life.
An additional way this is undertaken, is in the form of Well-being Workshops. These are carried out in a relaxed and friendly way in small groups. The children work in one of our dedicated pastoral care rooms that is homely and less like a classroom.
These Workshops are planned as a way for every child in school to benefit from the school's pastoral provision. Working in small groups, the sessions supplement the PSHE curriculum and encourage discussions surrounding real life situations the children may find themselves in. Discussions include understanding their own and others' feelings and emotions, as well as how to make positive choices.
The photographs show some our Year 2 pupils engaging in this week's session.