National Storytelling Week 2021!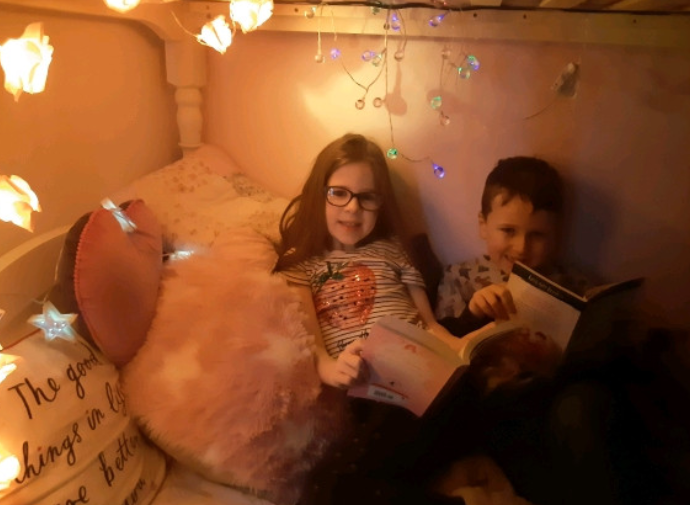 5 February 2021
This week, we celebrated National Storytelling Week in school, by taking part in lots of exciting book-themed activities! Children had the opportunity to take part in a 'Books and Biscuit' session, where they could enjoy a tasty snack whilst listening to their teacher read a story!
We had wonderful story quizzes and KS1 and KS2 children enjoyed taking part in a 'Book Club', where they each recommended a book to their friends during our Teams' Meetings!
Children also had the option to create a 'Reading Den' at home, so they had a cosy place to read a story. Have a look at some of our brilliant photos below…