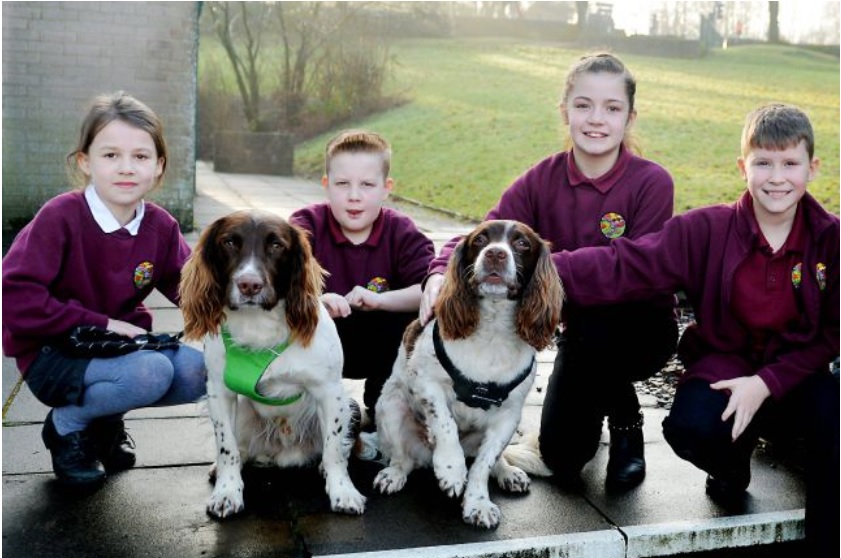 A visit from Max and Paddy!
We thoroughly enjoyed our special assembly this morning, as we were joined by local 'celebrities' Max, Paddy and their owner Kerrie. In the assembly, we found out about Max and Paddy's daily life and their love of the outdoors; it was very enjoyable and inspirational. Kerrie also launched a whole-school competition for children to participate in. Kerrie is looking for photographs or drawings of our wonderful children active in the great outdoors. We are very fortunate, as Max and Paddy will return to school on Wednesday 24th January-the closing date of the competition- to present prizes for 1st, 2nd and 3rd place (across the school). We would like as many children as possible to enter the competition. Kerrie has already hinted he is a fan of creativity and laughter so naturally, children are buzzing with ideas for their entry. Also, today's fantastic event will be in the local press, so look out for that this week!
Read this fantastic write up: http://www.newsandstar.co.uk/news/WITH-VIDEO-Max-and-Paddy-encourage-youngsters-to-have-fun-on-the-fells-56ab046e-7d80-479d-bcff-6d6a8e8a978c-ds
Mr Gale.