Mini Police - A busy week in the service!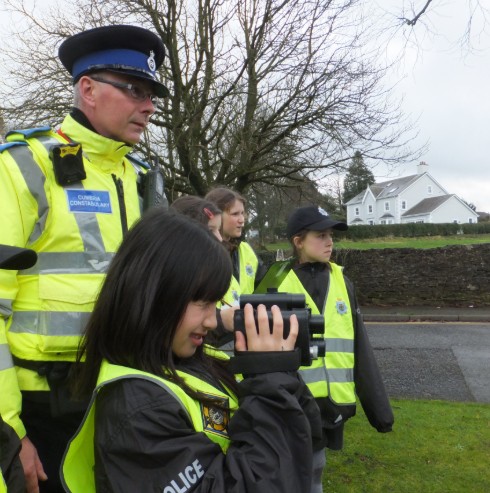 The Mini Police met CSI James Gibson and PCSO Parker this week to talk about the role of the Crime Scene Investigation Unit. The children learned about the different procedures undertaken at a crime scene, from securing it to collecting physical evidence including finger and footprints. They watched a demonstration of how to use ESLA (Electrostatic Lifting Apparatus) to show footprints and how to take fingerprints ... We will have a go at taking our own fingerprints next week.
We have also been out in the community for some speed gun awareness training. PCSO Parker and PC Crome came along to school and we went out to monitor the traffic near school. The children learned to use a laser speed gun - and then we all had a go. The children did a great job and we are going to analyse our findings, according to average MPH and the Police's 85th percentile rule. It was not only really interesting, but fun too. What an exciting 2 days for the Mini Police.
Mini Police 2