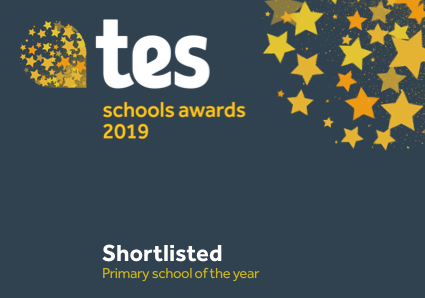 Fairfield Primary School
SHORTLISTED FOR THE TES SCHOOLS AWARDS 2019
I am immensely proud to announce that Fairfield Primary School has been shortlisted for two awards at the 2019 TES School Awards. Following on from the local awards we have received recently, we are in the running for 'Primary School of the Year' and 'Healthy School of the Year' in what are very prestigious national awards for education recognising the most outstanding individuals and institutions that the education sector has to offer.
Fairfield is a fantastic school offering the most amazing opportunities to children on a daily basis. It is an environment in which every child is challenged to fulfil their potential and where every child is nurtured and supported to grow as a learner. It is fantastic that the hard work and effort that goes into the school has not only been recognised at local awards but is now being recognised at national level too.
Speaking of the TES School Awards, Tes editor Ann Mroz said: It is wonderful to see such great ideas and excellent practice emerging from our schools and teachers, especially at a time when schools are under financial pressure. We had a record number of entries this year and the standard was very high, so all those shortlisted should be very proud: it's an extraordinary achievement to be on this shortlist.
The winners will be revealed at our gala awards evening at the Grosvenor House Hotel, Park Lane, London on Friday 21 June 2019.
To see the full list of who's in the running, pick up a copy of this week's Tes, or visit tesawards.co.uk