An Afternoon at the Musicals!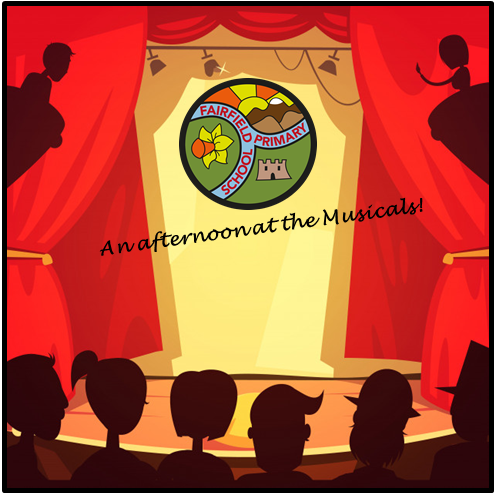 An afternoon at the musicals!
The children of Fairfield Primary School put on a fabulous show, performing famous songs from a variety of different musicals. The children wore costumes, headbands and used props and music to stimulate the audience. The sounds of cheer and applause filled the Hall after each fantastic rendition. It was so wonderful to see every child engaged in the Performing Arts; smiles lit up the stage!
Enjoy the videos below which show each year group's performance.
Year 6: Grease!
Year 5: Joseph and the Amazing Technicolor Dreamcoat!
Year 4: High School Musical!
Year 3: Mary Poppins!
Year 2: Shrek the Musical!
Year 1: The Lion King!